OBITUARIES
My encounter with late Prof Mansour Khalid: His personal assistant contacted my office to say the Prof. wanted to visit me in Nairobi. I did not know him. After a number of emails, we planned to meet in Nairobi. Prof Mansour came to Nairobi specifically to see me because he was impressed by my work in communities. His health condition was not good, yet he made that effort. I was in awe, I was humbled. He promised to fly me to Sudan so I could introduce there what I was doing in Kenya through my NGO and through Sasakawa Africa Association in other African countries. Though feeble looking, his thinking and conversation were sharp. After he got back home we communicated for a while, mostly through his nephew Dr Khalid, then all went quiet. Recently I decided to contact his nephew to enquire about Prof Khalid, only to receive a message that he had passed away two months back. I mourn him, and still ask: what truly made him look for me? It is incidents like this one that keep me going, and asking: why are in this world? You can see from the tribute below that he was truly revered, a true scholar and a human being who advocated for people's rites. Rest in Peace Prof. Mansour Khalid.
Ruth Oniang'o, Editor-in-Chief. AJFAND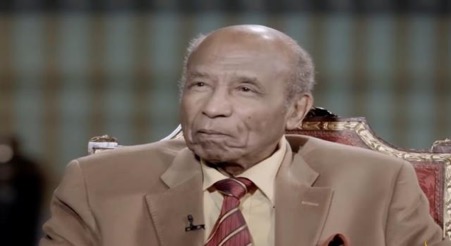 Dr. Mansour Khalid
Sudan Mourns Great Thinker Mansour Khalid
KHARTOUM (

26th April 2020) - Sudanese intellectual, diplomat and politician Dr. Mansour Khalid passed away in hospital Thursday aged 89, after a long disease that kept him in a wheelchair in recent months.

The late Mansour Khalid was born in the City of Omdurman here in January 1931, he graduated from the University of Khartoum with a law honours degree and obtained an MA in law from the University of Pennsylvania and a doctorate degree from Paris University.

As a diplomat and law expert Mansour Khalid had served as an expert in the united nations headoffice in New York and in the UNESCO and as professor of international law in the American University of Colorado. As an academic he assumed the education portfolio and served as his country's Minister of Foreign Affairs in the early 1970s.

The late Mansour Khalid is seen as one of the country's outstanding symbols in thought, politics and diplomacy and as one of the most influential politicians in the country.

One of Mansour Khalid's outstanding achievements was his role in the negotiations that led to the Addis Ababa 1972 Peace Agreement that ended Sudan's first civil war and gave Sudan relative peace for ten years under the rule of Sudan's military ruler Ja'afar Nimeri (1969-1985).

In 1985 Mansour Khalid became political advisor of John Garang, leader of the Sudan People's Liberation Movement (SPLM) when he assisted in a number of understandings between the SPLM and some political forces. He was also a founding member of the National Democratic Alliance (NDA) that led a strong opposition against Bashir's rule.

Upon hearing the news about Mansour Khalid's death the Government of Southern Sudan declared a state of mourning for three days during which the national flag will be lowered at half mast.

In an obituary, former State Minister of Foreign Affairs Dr. Francis Deng has written that:
I will have much more to say about Mansour later in a longer tribute. What I would like to say in this brief message is that Mansour was a true giant who, through his scholarly and intellectual contributions, his political stands, and his public service, transcended the divides of identity politics in favor of justice and human dignity for all nationally, regionally and globally. He was a personification of ideals that are rare in our paradoxically globalizing and yet fragmenting world.

Mansour's death is a grave loss to our Two Sudans, to our African Continent and to humanity. But he will remain immortal in our living memory.

Some observers consider Mandour Khalid "a qualitative value added to the Sudanese intellectual and cultural life and one of the country's sources of knowledge. The late Khalid had written several books (in English and Arabic), considered the best to have been written on Sudan's political history. The list includes:

-Dialogue with the elite
-There is no use in us if we don't say it
-Sudan and the dark tunnel
-The false dawn
- South Sudan in the Arabic mindset
-The Sudanese elite, addiction to failure (two parts)
-Sudan, the horrors of war and the peace ambitions
-The story of two countries

E N D
[Source: https://sudanow-magazine.net/page.php?mainId=&subId=25&Id=997]





---
Dr. Franklin Simtowe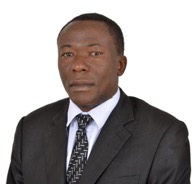 We the Sasakawa Africa Association family is saddened by the loss of Dr. Franklin Simtowe, until his death the Director of Monitoring and Evaluation. He was just 48 years old. Please know that our thoughts and prayers are with his family in this trying time. Dr. Simtowe joined SAA in August 2020 and has been with us for just about two months. In that period, he initiated concrete processes that we aimed to adapt to make SAA an Evidenced-based organization. He was a brilliant and well accomplished Agriculture Economist who joined SAA from the Center for International Maize and Improvement (CIMMYT), one of the CGIAR Centers, where he was a Monitoring Evaluation and Impact Assessment economist. He has previously worked in important roles at the International Livestock Research Institute (ILRI) (Senior Agricultural Economist - Impact Assessment, Monitoring Evaluation and Learning); the Alliance for Green Revolution in Africa (AGRA) (Policy Officer responsible for Market, Fertilizer and Seed policy Development); the International Crops Research Institute for the Semi-Arid Tropics (ICRISAT) (Scientist-Agricultural Economist responsible for Impacts, markets and policy Analysis); Africa Rice Center (WARDA) (Impact Assessment economist); and the University of Malawi- Centre for Agricultural Research and Development (Lecturer/Research Fellow). With this enormous experience one can see how so lucky we were to attract him to our organization.

Franklin had an amiable personality and very methodological in his thinking and processes. He had extensive publications in top journals in the food systems arena. In the short time that we got to know him, he was exemplary in his approach to Agriculture systems. He has made significant contributions in tackling hunger and malnutrition in Africa and will be sadly missed by the Agriculture fraternity in the continent.

Dr. Simtowe, a Malawian and Zambian national, will be laid to rest on Thursday October 15 at his home village in Chitipa, Northern Malawi. It is a big loss to his family, SAA and the previous institutions he was affiliated with. Franklin leaves behind five siblings and a fiancée in Kenya. Let us keep his family in our prayers to bear this significant loss. Only God can bring the much-needed healing to those he has left behind. May his soul rest in Eternal Peace.




Hon. Prof. Ruth Khasaya Oniang'o

---