REVIEWERS' Profile
Dr. Idowu Oladele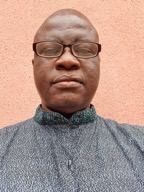 Dr. Idowu Oladele currently works for Winrok International, a USA based international NGO, on Development issues (Agriculture, Irrigation, Renewable Energy, Climate Smart Agriculture) and has been seconded to Sasakawa Africa Association programs in Anglo-phone West Africa. Earlier, in 2000, he conducted an evaluation of the Agro Enterprise Centers in Nigeria. He is a Nigerian citizen with extensive international experience, e.g. with long-term residence in South Africa as Professor at University. He graduated with PhD in Agricultural Extension and Rural Development from University of Ibadan, and he gained several years of postdoctoral experience on gender and research for development at JIRCAS, Kinki and Ibaraki Universities in Japan.
His interests and activities cover empowerment through sustainable livelihoods and how the institutional linkages have impacted on the livelihoods in West and Southern African countries as well as south East Asia. He has a background in agriculture, technology transfer, innovation systems, with extensive skills in statistics, and analytical techniques, knowledge generation and partnership development. Highly experienced in the integration of natural and social science methods for resources management, decision-making and strong knowledge of policy formulation processes, monitoring, evaluation and linking farmers to markets. He has research experience in Vietnam, Japan, Thailand, Ghana, Nigeria, Sierra Leone, Botswana, Liberia, Uganda, Cameroon, Niger, Zambia, Mozambique, South Africa, Ethiopia and Kenya. My research has covered poverty analysis and sustainable livelihoods among farmers for various crops.
He has interacted with government departments and ministries in Nigeria, Ghana, Sierra Leone, Liberia, Botswana, and South Africa in order to mainstream agricultural extension curricula in Nigeria, Botswana and South Africa. He has thorough mastery of the educational settings for agricultural training in Colleges and Universities in Nigeria, Ghana, Botswana and South Africa and extensive experience with the concept of Work Integrated Learning (learning by doing or experiential learning) aiming to improve employability of extension graduates in Botswana and South Africa. He was also a consultant on the Supervised Enterprise Projects (SEPs) in Nigeria. His extensive list of international papers and scientific publications is proof of his productivity and competence. He has developed and published Agricultural Value Chain extension Model. During his career he supervised the theses of 30M.Sc. and 22 PhD students including those by Japanese PhD students. He served as External Examiner at 15 universities in 7 different countries. Academic memberships include those of Association for International Agricultural and Extension Education (AIAEE), Global Forum for Rural Advisory Services (GFRAS), African Forum for Agricultural Advisory Services (AFAAS), and the Japanese Society of Tropical Agriculture.
In addition, Dr, Oladele is a recognized specialist in the climate change issues and the application of ICT in agricultural development. He has coordinated Climate smart agriculture programs in Cameroon, Uganda and Niger. He has coordinated the agriculture and climate change programs for World Bank teams in Kenya and Ethiopia on the application of Information Communication Technologies (ICT) for climate smart agriculture. He also collaborated on the development of the World Bank Reports Number: 67395-GLB & 94486-GLB "A Synopsis of Greenhouse Gas Mitigation Potential of Agricultural Land Management Activities through Soil Carbon Sequestration in Africa"; "Monitoring and Evaluation of the dissemination of Agro-weather information tools (Short Message Service, Radio, Bulletin, Interactive Voice Response, Video) in Ethiopia and Kenya" and "Producer Organisations in Rural Advisory Services: Evidence and Experiences, Position Paper, Global Forum for Rural Advisory Services". He is very skilled in sieving outcomes and impacts from research and engagement through production of reports for various categories of audiences such as policy briefs, Good Practice Notes, Research reports and highly scholarly and scientific outputs in relation to agriculture.
His special academic awards include a prize in 2015 by the Technical Centre for Agriculture and Rural Cooperation (CTA) for "Climate solutions that works- Proven practices ICT tools and policies to help farmers address climate change" and "Rejuvenation of smallholder agriculture in Africa", through the adoption of new technologies, including ICTs, and methods such as the adoption of PC-Based Feed Formulation Methods by Farmers, Feed Manufacturers and Extension Professionals, in South West Nigeria in 2013.
He has consultancy experiences with IFAD, The World Bank, CCARDESA, FAO, Global Forum for Rural Advisory Services, Water Research Commission, Natural Resources Institute, Kinki University Japan, The International Institute of Tropical Agriculture -HIROSE project, International Water Management Institute, CTA, and ETC – RUAF Netherlands. on Climate information , Agricultural Risk Information, Sustainable Irrigation Development, Agro-weather information tools, Producer Organisations in Rural Advisory Services, Soil Carbon Sequestration in Africa, Agricultural Productivity Programme for Southern Africa, Farmer participatory research, agricultural innovation system, Multi-stakeholder Processes for Action Planning and Policy formulation, women Empowerment.
He currently has an H-index of 21 as at April 2020 and published extensively on the subjects of Agricultural Extension, Livelihoods, Women in Agriculture, Agricultural Value Chain, Agricultural innovation systems, Micro-financing, ICT, Climate Change, Agricultural Extension Policy and smallholder farmers training need and Institutional capacity gap assessment and development.

His email contact is idowu.oladele@saa-safe.org

We are privileged to have Dr OLA join our team of reviewers to offer his vast experience and all rounded expertise. Welcome Dr Oladele. ED. AJFAND



---
Dr. Nyasha Grace T Mushonga

Dr. Nyasha Grace T Mushonga is a former Senior Lecture at the University of Zimbabwe in the Department of Food, Nutrition and Family Sciences. She obtained an MSc degree in Food and Nutrition at Fresno State University in California, USA. She later attained a Doctoral degree in Pediatric Nutrition at the University of Zimbabwe. Dr. Mushonga's PhD thesis was on "Nutritional status of preschool children aged 36-60 months in selected districts of Mashonaland East and Harare Provinces focusing on overweight and its predisposition to non-communicable diseases".

As a Senior lecturer, Dr. Mushonga lectured to Honours BSc Degree students in Nutritional Sciences in the following courses: Nutritional Assessment and Surveillance, Principles of Micronutrients, Techniques in Nutritional Biochemistry and Metabolism, Institutional Food Service Management among others. She supervised final year students in their dissertations.
Dr. Mushonga worked in the Ministry of Health and Child Welfare as a provincial Nutritionist who designed and conducted Nutrition Surveys as well as Surveillances. She was also employed by UNICEF as a Nutrition Consultant in the Ministry of Health and Child Welfare supervising the Child Supplementary Feeding Programme in the Department of Nutrition. She was one of the team members who participated in the formulation of Food and Nutrition Security Policy of Zimbabwe which is now operational.
She has published several research articles in nutrition and her main area of interest is centered on child nutrition and food security. Some of the published work include: Parental knowledge, attitudes and practices regarding overweight among preschool children in rural Zimbabwe (2017); Factors affecting overweight/ obesity among preschool children in Harare (2014); Retrospective Nutritional Status of Primary School Children in Harare, Zimbabwe (2014) a book on Managing Diabetes: A Zimbabwean Diet and Exercise Manual (2015) and Linking Agriculture, Food and Nutrition Security in Zimbabwe: 2015-2018 (2019); among others. Currently, she is working on a project "Development of Ready to Use Therapeutic Food product for the management of Severe Acute Malnutrition in Zimbabwe using local ingredients". Dr. Mushonga is also working on a project to teach nutrition to school leavers as a way of empowering them.
Dr. Mushonga is a Board Member of the Autism Organization and she is the current Executive Board Chairperson of Ranche House College, Harare, Zimbabwe. She is also a member of the Zimbabwe Nutrition Association (Zima). Dr. Mushonga is a Peer Reviewer of 2 journals- AJFAND and Advances in Nutrition and Food Sciences.

I attained a PhD degree in Pediatric Nutrition with the University of Zimbabwe
Executive Board Chairperson of Ranch House College: 2014 – present
Coordinator of Nutrition courses in the department of Food, Nutrition & Family Sciences Am in the process of developing a local RUTF for the management of IMAM, in Zimbabwe
Nutrition Research work in Nutrition Assessment and Surveillance and pediatric nutrition
Developed and produced a book on National Guidelines on Child Supplementary Feeding Programme
Research Council of Zimbabwe - Linking Agriculture, Food and Nutrition Security in Zimbabwe. 28 August, 2018
Publications
Mushonga NG and RB Danda. Managing Diabetes: A Zimbabwean Diet and Exercise Manual. 2015. University of Zimbabwe Publications. ISBN 978-0-79746-362-2
Mushonga NGT, Mujuru HA, Nyanga LK, Nyagura S, Chikowore RM and Siziba L. Factors affecting overweight/ obesity among preschool children in Harare. 2014. JASSA Vol 20 issue 2.
N.G.T. Mushonga 1997. Children's Nutritional Status and It's Effects on Classroom Performance: A case study of a Primary School in Zimbabwe. Published in Capacity Building in Educational Research Center (HRRC) University of Zimbabwe, Harare.
Her email contact is nyamushonga@gmail.com
We are very happy to have Dr Mushonga as our reviewer. Even in retirement, she is still academically active. Welcome to our team Dr Mushonga. Ed. AJFAND
---
Dr. Blessing Adanta Odogwu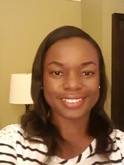 Blessing Odogwu is a lecturer at the Department of Plant Breeding and Biotechnology, University of Port Harcourt in Nigeria. She holds a doctorate degree in Plant Breeding and Biotechnology from the Makerere University, Uganda, that was fully funded from a scholarship by the Regional Universities Forum for Capacity building in Agriculture (RUFORUM) and Carnegie Cooperation of New York. She is a fellow of the African Women in Agricultural Research and Development (AWARD), Norman Borlaug Leadership Enhancement for Agricultural Program (LEAP), African Biosciences Challenge Fund (ABCF) and the International Foundation of Science (IFS), and was recently admitted into the African Plant Breeding Academy (AfPBA). She is a member of the Organization for Women in Science for the Developing World (OWSD) and an ardent advocate of women and gender mainstreaming in research and technology uptake. She also voluntarily mentors youths interested in agricultural science through the Grooming Leaders in Agriculture (GLA) platform. Dr. Odogwu has successfully published her research articles and shared her write-ups in peer-review journals and other for a, respectively.
Her email contact is blessing.odogwu@uniport.edu.ng
Dr Blessing is an upcoming scientist and has kindly agreed to be our reviewer. We welcome her and wish her a great future. Ed. AJFAND
---
Dr. Oladejo Thomas Adepoju

Dr Oladejo T. Adepoju is a lecturer and the current Head of Department in the Department of Human Nutrition & Dietetics, University of Ibadan, Nigeria. He had a BSc. degree in Chemistry from Obafemi Awolowo University, Ile-Ife, MSc. in Chemistry from University of Ilorin, and Ph.D in Human Nutrition from University of Ibadan, all in Nigeria. He teaches various aspects of Human Nutrition both at undergraduate and postgraduate levels. He has produced many BSc, MSc and Ph.D graduates from his Department.
His research interests are in the area of food analysis and micronutrient potentials of indigenous foods, biodiversity through the use of wild plants and products in meeting the nutritional needs of adults, and the use of local foods and feed stuff in formulating nutrient-dense complementary foods for infants and young children. He has published widely in the field of Human Nutrition in reputable journals. Many of his publications and research findings which are focused on providing information on nutrient and antinutrient composition, micronutrient potentials, and effects of processing methods on nutrient retention have contributed to providing information for Nigerian Food Composition Table. He has researched into determination of nutrient content of underutilized plant products and the wildly grown ones as sources of dietary- and bio-diversity, as well as popularizing the utilization of edible insects as source of micronutrients. His current research work is focused on the use of traditional feedstuff in compounding nutrient-dense complementary foods for young children. He collaborated with many researchers both in and outside his field of profession.
He is a member of many academic societies such as Nutrition Society (UK), Nigeria Institute of Food Science and Technology, Nutrition Society of Nigeria, Africa Nutrition Society. He held executive positions such as Vice President (South), Nutrition Society of Nigeria, West Africa Representative, African Nutrition Society; and is currently the Secretary General, African Nutrition Society. He was a Nutrition Expert for West Africa Health Organization on harmonization of training curricula in Nutrition and development of modules for Medical and Health professionals (PRENFOS Project), in 2017.
His email contact is tholadejo@yahoo.com
We welcome Dr Adepoju to our team of reviewers and wish him a great experience as he does this for us. We value your support Dr Adepoju. Ed. AJFAND
---