Profile
Dr. Kebba Ngumbo Sima
Dr. Kebba N. Sima (Gambian) assumed his responsibilities as a Regional Thematic Director of Monitoring, Evaluation, Learning and Sharing for Sasakawa Africa Association (SAA) in October 2015. He is a development professional by training, with a PhD in Development Studies from the Atlantic International University (2014) and a Master of Arts Degree in Rural Development (MARD) from the School of International Development, University of East Anglia (2009). He has over 25 years of experience working as a development professional specializing in social research, development planning and management, policy analysis, monitoring, evaluation and reporting. He has worked for various organizations including the Start Network, ActionAid International, The Gambia Social Development Fund, Voluntary Services Overseas (VSO), Medical Research Council and The Gambia Cooperative Union.
Prior to the above assignment, Kebba was the Regional Program Manager of the Ebola response program in West Africa for the START Network (a consortium of over 25 British Humanitarian INGOs). He also held the position of Head Programs and Policy for ActionAid International The Gambia (AAITG) and was a Program Officer for the VSO Gambia field Office.
Kebba has also been a member of the Senior Management Team, a member of the Governance and Board Development and Partnership Committees of AAITG. Kebba has also been a member of The Gambia Social Development Fund Senior Management Team and also a member of the Board of Directors of Future In Our Hands Gambia; a local/international NGO in The Gambia.
Kebba has series of Diploma certificates in Management Studies, Gender & Development and in Monitoring and Evaluation of Development Projects and Programs. He is also a seasoned trainer in participatory research methodologies, Human Rights Based Approach (HRBA), M&E and extension support. He is also quite conversant with various computer software packages like Micro Soft Word, Micro Soft Excel, Micro Soft Access, Micro Soft Power Point and Micro Soft Outlook Express, and Statistical Packages like EPI INFO, SPSS and Project Database applications.
Email: ksima@saa-safe.org
Dr. Kebba as we like to refer to him is valuable reviewer for us especially when it comes to aspects of Monitoring and Evaluation.
Ed. AJFAND
---
Dr. Olapade Olufemi Julius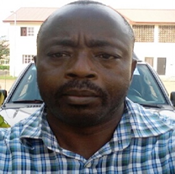 Olapade Olufemi Julius is a Senior Lecturer in the Department of Aquaculture and Fisheries Management, School of Natural Resources Management, Njala University, Njala, Sierra Leone. He graduated from Obafemi Awolowo University, Ile Ife, Nigeria with a honours degree in Plant Science; a Diploma Certificate in General Agriculture from IAR&T Akure, Nigeria; Postgraduate Diploma in Education, Masters and Ph.D. degrees in Aquaculture and Fisheries Management from the University of Ibadan, Nigeria. Dr. Olapade is at the tail end of completing a Master of Business Administration in Project Management at Walden University, Baltimore, USA. He has served in many administrative capacities in his university and he is the current Head of his Department. He served as a member of many committees including Steering Committee for the Implementation of Technical Capacity Building in Fishing and Sea Food Processing Technology Project in Sierra Leone (United Nations Industrial Development Organization (UNIDO) in Collaboration with Russian Federation and Government of Sierra Leone. Member, TCP Fisheries Legal Review Technical Committee (FLRTC) FAO/World Bank.
He has extensive working experiences with the private sector on education and agriculture; and owns a private nursery and primary school, which is at the verge of branching to secondary education in Abuja, Nigeria. He has consulted for both local and international interests including FAO and WorldFish in his areas of expertise. He is a member of many professional associations including Fisheries Society of Nigeria (FISON), World Society of Toxicology (SOT), Asian Fisheries Society (AFS), and Nigerian Institute of Management (NIM). He has travelled extensively in Africa and Asia and contributed significantly to both local and international journals; and has contributed chapters in books and manuals.
His department under his leadership in 2012, in collaboration with the Department of Aquaculture and Fisheries Management, University of Ibadan and the Department of Animal Science, Faculty of Agriculture and Veterinary Medicine, University of Buea, Cameroon won $1 million U.S dollars MDTF competitive grant provided by CORAF/WECARD. The fund was for the development of Sustainable Integrated Aquaculture in Sierra Leone, Cameroon and Nigeria. He is working assiduously with other development partners, private sector and the Ministry of Fisheries and Marine Resources to resuscitate the near dead aquaculture sector of Sierra Leone. His areas of research interest are fish nutrition, aquatic ecology, water pollution, integrated fish farming and project management. He is presently researching on safety of marketed raw and processed fish products in Sierra Leone from the perspectives of heavy metals and bacterial contamination.
He is married to Folasade Abimbola and they are blessed with two boys Oluwatimilehin Fortunate and Enos Rereloluwa. Email: fem66@hotmail.com
Dr Olapade has been a dedicated reviewer for AJFAND for years. His services as highly valued.
Ed. AJFAND
---
Mr. Benard Odhiambo Oloo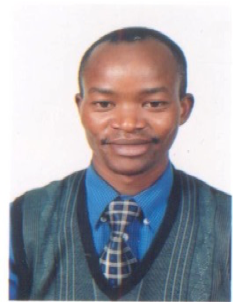 Mr.Benard Odhiambo Oloo is currently an Africa Biosciences Challenge Fund Fellow at the BecA-ILRI Hub, Kenya where he is researching on application of molecular techniques in determining the metagenomics based on 16s RNA of pathogenic microorganisms isolated from indigenous chicken value chain in Kenya. Oloo is pursuing his PhD research in Food Science from Egerton University and was recently a PhD exchange student at Durban University of Technology, South Africa (February-July, 2017); where his work focused on quantification and functionality of protein isolates from Kenyan indigenous chicken. He did his MSc. in Food Science from Egerton University between 2008 and 2014 and did his BSc. in Food Science and Technology from same university between 2002 and 2007 graduating magna cum laude. He joined Njoro Canning Kenya Ltd. a food processing company employing: freezing, dehydration, canning, milling concentration and other novel technologies to produce remarkable brands as a Production supervisor in August 2007. After 1 year of service he was promoted to head Quality Assurance department where he was responsible for implementation of Quality Management Systems based on HACCP, ISO 9001 and BRC as a Food Safety Team Leader and after working for 2 and half years; went back to graduate school to earn his MSc.
For the past 9 years Oloo has been involved in Food safety, value addition research and consultancy while maintaining training positions at various institutions of Higher Learning in Kenya. He currently serves as the Vice Chair of Association of Food Technologist of Kenya, co-Ambassador of Global Harmonization Initiative for East Africa and a member of Food Science and Technology Platform of Kenya. His desire to combine practical experiences with knowledge in Food Safety Management has seen him perform as a Quality expert and Consultant on setting up of food safety management systems for SMEs and his research in food safety has been published in peer refereed Journals.
He has been selected for the award of 3 consecutive Netherlands fellowships by Centre for Development Innovations, Wageningen UR to attend various short courses (twice in the Netherlands and once in Ghana) between years 2015-2017. Mr. Oloo has been an awardee of the National Council for Science and Technology Innovations (NACOSTI) currently, National Research Fund (NRF) for both his PhD. (2015/2016) and MSc. (2011-2012) projects. Mr Oloo was also selected as participant of the Institute of Food Technologist (IFT2017) Emerging Leaders' Network, USA 2017. Currently he serves as an Assistant Lecturer at Egerton University (department of Dairy and Food Science and Technology).
Mr. Benard Odhiambo Oloo, Assistant Lecturer, Dairy and Food Science and Technology Department, Egerton University, Nakuru, Kenya. Email: olooo.odhiambo@gmail.com
Benard is a brilliant, promising young scholar, just about to attain his PhD from Egerton University, Kenya. He does a great job reviewing for AJFAND.
Ed. AJFAND
---
Dr. Srinivasulu Rajendran
Srinivasulu Rajendran is an Agricultural Economist at International Potato Center (CIP) and his work station is CIP's regional office sub-Saharan Africa, Nairobi, Kenya. At CIP, he is working on the project: "Sweetpotato for Security and Health in Africa (SASHA II)". Through this project, Rajendran working with National Agricultural Research Institutes (NARIs) and other partners in various countries in Eastern and Southern African region to strengthen early generation seed production. Rajendran is involved in developing a business plan for NARIs using budget enterprises models. In addition, he also provides inputs to Monitoring & Evaluation team at CIP to develop and implement M&E tools in the field.
Prior to joining CIP, from 2013-2016, Rajendran worked as a Post-Doctoral Scientist (Agricultural Economics) in the consumption Theme at AVRDC – The World Vegetable Center and his work station is based at AVRDC's regional office Eastern and Southern Africa, Arusha, Tanzania. At AVRDC, Rajendran worked on projects that seek policies for improving Eastern and Southern African countries' farming systems and livelihoods of farmers through efficient agricultural technology and value chain systems with the help of Monitoring and Evaluation tools. Rajendran also worked on home gardens upscaling projects to understand linkages between dietary diversity and farm diversity using Randomized Control Trail (RCT) Method and Quasi-experimental method. Prior to joining AVRDC, from 2009-2010, Rajendran worked at IFPRI-India office as a Research Analyst. Prior to IFPRI, 2005-2009, Rajendran was a consultant for CGIAR centers. Rajendran specialized in Farm Enterprises Models, Impact Assessments and Value Chain Analysis.
Email: srini.rajendran@cgiar.org
Dr Rajendran has been an efficient and committed reviewer for AJFAND in areas of agricultural economics and monitoring and evaluation. We very much value his inputs.
Ed. AJFAND