Profile
Ms. Yangxuan Liu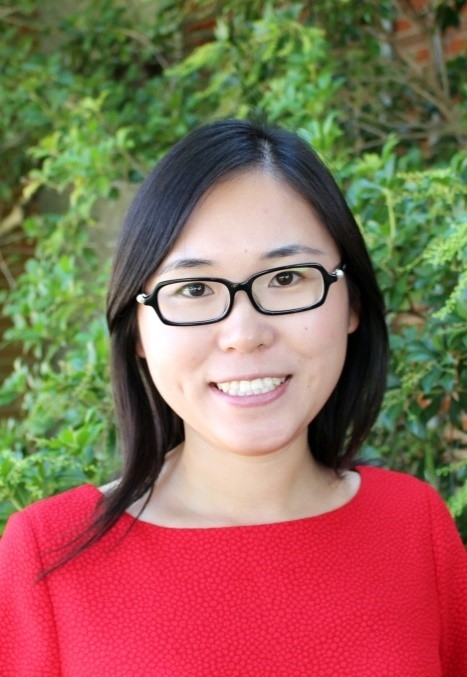 Yangxuan Liu is currently a faculty member in agribusiness management at Eastern Kentucky University. She is also a Ph.D. candidate in agricultural economics at Purdue University. Liu concentrates on agricultural finance and agribusiness management issues. She received a Bachelor of Science degree in economics with a minor in business administration at University of Macau in China, and a Master of Science degree in agricultural economics at Purdue University. Liu's research interests are related to global food security. Most of her research to date has focused on one particular solution for global food security: precision farming technology. Her research has the potential to help control the spread of the late blight disease and limit potential losses in the production of tomatoes and potatoes.
Previous experience includes performing research for the Rural Education Action Project in China, organizing the 3rd Annual Global Forum of Leaders for Agricultural Science and Technology, serving as a cultivator at the 2015 Farm Foundation Round Table, and participating as a 2016 Next Generation Delegate for the Chicago Council on Global Affairs' Global Food Security Symposium.
Email contact Yangxuan.Liu@eku.edu.
She is a great and effective reviewer for AJFAND. We wish her a great future. Editor, AJFAND
---
Mr. Joseph Mwaniki Wambui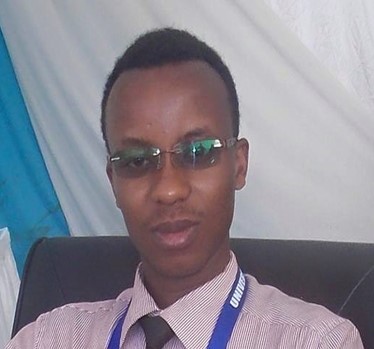 Mr. Wambui is an upcoming young researcher in the field of Food Safety and Quality. He holds MSc. Food Safety and Quality and BSc. Food Science and Technology from the University of Nairobi, Kenya. In 2013, he was the recipient of an MSc. scholarship from the Federal Ministry of Education and Research (BMBF) of Germany. During his time pursuing MSc. he has engaged in, and successfully completed 5 research projects. Some of these include; assessment of aflatoxins risks in Kenya and practices to reduce the risks, value addition of rabbit meat, assessment of factors influencing the safety and quality of beef in Kenya, assessment of Food Safety Management Systems in Kenya's poultry sector and improvement of camel meat safety through protective cultures from fermented camel milk. He has presented results of these projects in 4 conferences including, the 11th Annual Meeting of African Science Academies and The First East African Food Safety, Nutrition, Agro-Processing and Innovation Conference in Nairobi, Kenya. In addition to these, he has written 2 review articles, 8 original articles and 1 commentary, of which 2 have been accepted for publication while the rest are undergoing peer review in international journals. Currently, he is working on a proposal to develop a safe and stable haemoglobin pigment from slaughterhouse animal blood to reduce the risks associated with added synthetic red colours and nitrites in meat products. Therefore, his research interest is on microbial and chemical safety and quality of processed meat products. Besides vast interest in research, he volunteers two days of his week to Kenya Nutritionists and Dieticians Institute where he assists with day-to-day office activities and represents the institute in the National Steering Committee of Food Composition Tables that is currently revising the national food composition table. Email: mwanikem@yahoo.com
Publications:
Wambui JM, Karuri EG, Ojiambo JA, and PMK Njage Adaptation and mitigation options to manage aflatoxin contamination in food with a climate change perspective. World Mycotoxin Journal, 2016; 9: 875-888. DOI: 10.3920/WMJ2016.2109.
Wambui JM, Karuri EG and MMM Wanyoike Interaction among nutritive, textural and sensory properties of rabbit sausages. Journal of Food Processing, 2016; 2016 (Article ID 4059023): 1-6. Online version http://www.hindawi.com/journals/jfp/2016/4059023/ DOI: 10.1155/2016/4059023.
He is brilliant and one of our very effective junior reviewers. We wish him a great future. Editor, AJFAND
---
Mr. Josphat Njenga Gichure
Josphat N. Gichure's recently completed a PhD in Food Science and Technology at the University of Nairobi, Kenya. He has a master's degree in Food Safety and Quality and bachelor's degree in Food Science and Technology from University of Nairobi. He has a postgraduate certificate in Health Risk Assessment (Water Quality and Pesticide Residue) from the University of The Witwatersrand (South Africa). He is also a Certified Public Accountant.
He is the secretary of the Food Science and Technology Platform of Kenya (FoSTeP-K). He is currently seeking for a research/ postdoc position. His research interest is addressing food security by upgrading local products value chains, product development, agri-business and food safety economics. Over the past five years, he has being involved in several consultancies including assessing resilience of pastoralists to calamities by OXFAM, assessing market organization and traceability along organic value chains by DANIDA, upgrading traditional meat processing by Federal Ministry of Education and Research (Germany) and Safety and Quality of fruits and vegetables in the local urban markets baseline survey by SNV.
Josphat is an award winner (Developing Country Sponsorship- 2014) with International Union of Food Science and Technology (IUFoST). He also won a scholarship by International Livestock Research Institute (ILRI) and Botswana Institute for Development Policy Analysis (BIDPA) to present on market competitiveness of pastoral products in "Policies for Competitive Smallholder Livestock Production" workshop in Gaborone. He has also been trained by IFT in Leadership and Lectureship in Lead 360 program. Email: josphatnjengag@gmail.com

A few of the publications authored/co-authored:
Gichure, J.N., Wahome, R.G., Karuri, E.G., Njage, P.M.K, Nzuma, J.M., Karantininis, K. (2016). Factors that contribute to traceability along Organic Kales Supply Chains in Nairobi. Journal of Organic Agriculture- DOI 10.1007/s13165-016-0155-5.
Maina, J.G., Gichure, J.N and Karuri, E.G. (2015). Farmed Fish Value Chain Analysis with Emphasis to Value Addition and Traceability: Case of Kirinyaga County in Kenya. Food Chains, 5(3), 163-180.
Gichure, J.N., Kunyanga, C.N, Imungi, J.K, and Mathi, P.M. (2014). The present status of meat processing and preservation in the pastoral regions of Kenya. Food Science and Quality Management' 34' 42-50.
Just completed his PhD, he has been one of our most outstanding junior reviewers.We value him and wish him a great future. Editor, AJFAND.
---
Mr. Festus O. Amadu
My academic training has been in Agricultural Economics, with emphasis on food security, and poverty assessments. I earned my Bachelor of Science degree (with honors) in Agricultural Economics from University of Sierra Leone in 2004, and proceeded to earn two Master of Science degrees: One in Agricultural Economics from Njala University (in Sierra Leone) in 2006, and another in Agricultural and Applied Economics from University of Illinois at Urbana-Champaign, USA. Over the past several years, I have had a keen interest in analysing the socioeconomic effects of agricultural programs, especially those pertaining to smallholder farmers.

Prior to enrolling for higher degrees at University of Illinois, I was involved in several functions in Africa including a Lecturer position in Agricultural Economics at Njala University, and in Development Economics at Fourah Bay College, University of Sierra Leone respectively. In addition, I led several development consultancies including an environmental and social impact assessments among others.

My services in Sierra Leone also included active participation in developing the country's National Sustainable Agricultural Development Plans (NSADPs) under the Comprehensive African Agriculture Development Program (CADDP). Later on, I worked as a Monitoring and Evaluation Officer of two large development aid projects funded by International Fund for Agricultural Development (IFAD): Rehabilitation and Community-based Poverty Reduction Project, and a Rural Finance Project.

Across the African continent, I had strong involvements in various leadership efforts. For example, in 2008, I had the opportunity to represent Njala University on the technical team for West Africa's Regional Strategic Studies and Knowledge Support System (ReSSAKSS-WA), under the Economic Community of West African States (ECOWAS). In 2009, I also served as the co-chair of African Youth Forum on Science and Technology (AYFST), a brain child of African Technology Policy Studies Network (ATPS-net).

At the University of Illinois, I have worked as a graduate research assistant, first as a Masters Student, for the Modernizing Extension and Advisory Services (MEAS) project in Uganda and elsewhere, and then, as a PhD student, on Feed the Future's Strengthening Agriculture and Nutrition Extension (SANE) project in Malawi. Through these engagements, I am having a wealth of experience in international development.

My PhD study at University of Illinois is interdisciplinary, in Natural Resources and Environmental Economics. My broad areas of interest include climate smart agriculture (CSA) and food security, through environmental and socioeconomic impacts of agriculture and natural resource issues in the face of climate change. I am very passionate about agriculture and environmental issues in sub-Saharan Africa (SSA), especially regarding CSA adoption by smallholders, and the impacts on food security and environmental sustainability.
Email: famadu2011@gmail.com

This is one of Africa;s upcoming scholars in this field and offered, enthusiastically to serve as a Junior Reviewer. We value and appreciate the gesture. Editor, AJFAND.
---
Dr. (Mrs) Brinda Oogarah-Pratap
Brinda Oogarah-Pratap is an Associate Professor in the Department of Home Economics at the Mauritius Institute of Education, the main provider of teacher education in Mauritius. She began her career as a Secondary Educator after completion of her first Degree in Nutrition and Food Science at Curtin University, Australia. She then pursued further studies in Public Health Nutrition and completed her Masters at the University of Massachusetts (USA), while working as a Teaching Assistant. Upon return to her home country in 1997, she joined the Ministry of Health and Quality of Life as Nutritionist. In 1998 she joined the Mauritius Institute of Education to train teachers in the pre-primary, primary and secondary sectors in nutrition and health education. She completed her doctoral degree (Doctor of Education) from the University of Southern Queensland in 2011.

She has much experience in nutrition and health education. She has a leading role in the design and development of the National Curriculum Framework for Health and Physical Education (at Primary Level) and Home Economics/Food and Nutrition (at Secondary Level). She is also the Coordinator of the Bachelor in Education for Home Economics with specialization in Food Studies, and has been involved in the design and delivery of several health and nutrition-related modules/courses at the Mauritius Institute of Education. She has been involved in the development of health and nutrition-related school curricular materials (as national coordinator) at pre-primary, primary and secondary levels since 2005.

Her teaching and research interests include food and nutrition, health education as well as online education. She serves as reviewer and editorial board member in international journals and conferences related to food, nutrition and education. Her expertise in health and nutrition has been sought by other local and international bodies. She has served as consultant for the design and implementation of train-the trainer programme for officers of the Ministry of Gender Equality, Child Development and Family Welfare and the Ministry of Health and Quality of Life. She is currently the national coordinator for the Nestle Global Healthy Kids Programme which is a programme already being implemented in more than 80 countries. Moreover, since 2009 she is a member of the AuthorAID Mentoring Community, an online community which provides networking, mentoring, resources and training for young researchers in developing countries.
She can be contacted on email: brindapratap@gmail.com

She does more than review for AJFAND. She assists in all aspects of our work including referring us to other scholars who could make good reviewers. We appreciate you very much. Editor, AJFAND.
---
Prof. Ngozi Nnam
Professor Nnam is a Professor of Community and Public Health Nutrition affiliated to the Department of Nutrition and Dietetics, University of Nigeria, Nsukka, Nigeria. She is a graduate of the University of Nigeria, Nsukka with a Bachelor's of Science Degree in Food and Home Science, Postgraduate Diploma in Education, and a Masters Degree in Education (Guidance and Counselling). She also has a second Masters Degree and a Ph.D. Degree in Human Nutrition. Professor Nnam was the winner of 1994 Vice-Chancellor's Faculty Postgraduate Prize for the best graduating student in the Faculty of Agriculture. She has served as a Development Officer in the Vice Chancellor's Office, University of Nigeria Nsukka.

Professor Nnam has served as Head, Department of Home Science, Nutrition and Dietetics for five years and as the Dean, Faculty of Agriculture, University of Nigeria, Nsukka. She is the Immediate Past President of the Nutrition Society of Nigeria. She is also the Chairman, Civil Society- Scaling Up Nutrition in Nigeria (CS-SUNN). Professor Nnam is a member of Nutrition Society UK, Oxford Round Table, Organization for Women in Science for the Developing World (OWSDW), African Nutrition Society and Nutrition Society of Nigeria. She is a Trustee of African Nutrition Society and a Fellow Nutrition Society of Nigeria (FNSN).

Professor Nnam's research interest is on Nutrition of women and children, addressing malnutrition through the use of locally available food crops, improving nutritional qualities of plant foods to increase utilization and production and food product development especially infant complementary foods. She has worked extensively on improving infant, young child and maternal nutrition. Professor Nnam has over 70 publications to her credit in reputable peer reviewed national and international journals.

Professor Nnam has a wealth of Professional experiences. She consults for many agencies and organizations, serves as external assessor for staff and external examiner for students within and outside Nigeria. She has served as a visiting Professor to Universities within and outside Nigeria. She has traveled across continents to present papers in many International Science Conferences and Workshops. Professor Nnam serves in many local, national and international committees for the promotion of Nutritional Sciences. She served on the committee that developed profiles for Nutrition Policy Analysis and Advocacy in Nigeria in collaboration with BASICS II/USAID and the committee that developed a National Plan of Action on Food and Nutrition in Nigeria.

Professor Nnam is one of the consulting editors of the Contemporary who is who of the American Biographical Institute and a reviewer for many National and International Journals. She is a member of National Universities Commission's Accreditation Team for Academic Programmes in Nigerian Universities and also a member of the National Commission for Colleges of Education (NCCE), Course Accreditation Team (Accreditation of Home Economics Programme) and Curriculum Review Team for the minimum standard.

She is happily married and blessed with children and grandchildren. She could be reached through her e-mail: ngnnam@yahoo.com, ngozi.nnam@unn.edu.ng

She is seasoned and has been a great reviewer for us for years. We appreciate her support and wish her all the best in her illustrious career. Editor, AJFAND.
---
Ms Mavis Owureku-Asare
Congratulations to Mavis Owureku-Asare on your promotion to Senior Research Scientist at The Biotechnology and Nuclear Agriculture Research Institute - GAEC.

Mavis is spear-heading efforts at promoting the adoption of low-cost, solar-generated food processing technologies, for tomato farmers in rural Ghana. The technology developed through her PhD research in collaboration with Department of Agricultural and Biological Engineering of Purdue University and Department of Food Science and Technology - Kwame Nkrumah University of Science and Technology has varied applications in preserving fresh agricultural produce in rural areas where processing methods are lacking. The impact of her research is transformative in empowering farmers and small-scale food processor businesses, particularly in Ghana and Africa.
Email: mowureku.asare@gmail.com

Mavis has been associated with me from the first time I met her. Congratulations Mavis; I know you are going places. Ed. AJFAND.
---
Dr. Henry Tendekayi Gadaga
Tendekayi Henry Gadaga
Associate Professor (Food Science)
University of Swaziland
Department of Environmental Health Science
Henry holds a PhD (Food Science) degree from the Agricultural University of Norway (now Norwegian University of Life Sciences), MSc (Food Science, Reading University, UK) and BSc (Chemistry and Biological Sciences, University of Zimbabwe). Currently he is employed by the University of Swaziland as Associate Professor in the Department of Environmental Health. He previously worked as Senior Lecturer at the National University of Lesotho and as Lecturer at the University of Zimbabwe. He completed post-doctoral work in Food Biotechnology at the University of the Free State under the supervision of Professor Bennie C. Viljoen. He is a member of the Institute of Food Science and Technology (IFST), (UK), Nutrition Society of South Africa (NSSA), and the South African Association of Food Science and Technology (SAAFoST). Current research interest are on the evaluation of probiotic properties in fermented foods and development of novel foods based on the traditional foods, and evaluation of prebiotic potential of African leafy vegetables. He has been a reviewer and technical reviewer for the African Journal of Food, Agriculture, Nutrition and Development since 2003.
Email: tgadaga@gmail.com, hgadaga@uniswa.sz

We are AJFAND are very happy that our good friend and committed reviewer Dr Henry Tendekayi Gadaga has finally been promoted to Associate Professor. Congratulations Prof Gadaga. Ed. AJFAND.