Profile
Prof. Ted Greiner

Ted Greiner has been Professor of Nutrition at Hanyang University in Seoul, South Korea for nearly 4 years. Previous to that he worked for 4 years for a non-profit NGO named PATH in the USA as director of its rice fortification program, as well as on programsand research related to HIV and infant feeding decision-making in the African context. Before that he worked for 19 years at Uppsala University in Sweden where he was Associate Professor of International Child Health and advisor to the Swedish International Development Cooperation Agency (Sida). Most of his work has focused on policies, programs and community level research regarding infant feeding issues or combating micronutrient deficiencies in numerous low-income countries. He has lived in Yemen, India, and for shorter periods in Malaysia, Lesotho and Ghana. He has been an active participant in the United Nations Standing Committee on Nutrition since 1987, serving as Chair of the Bilateral Constituency from 1990-1995 and has been Chair of the Non-governmental/Civil Society Constituency since 2007. He is author or coauthor of about 200 scientific publications. Email: tgreiner@hanyang.ac.kr
We at AJFAND feel extremely honored to have him serve as a reviewer for AJFAND, a function he performs with great dedication and in a timely fashion. Thank you Ted.  Ed. AJFAND.
---
Prof. David Lambert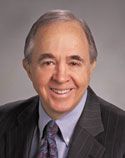 David Lambert is principal, Lambert Associates, a Washington, DC, public affairs firm providing strategic policy advice to the US private sector, Land-grant universities, governments, and United Nations agencies, on issues related to global foodsecurity, child nutrition, food safety, and agricultural biotechnology.   He also serves as Distinguished Fellow, Iowa State University's Seed Science Center, and as Adjunct Assistant Professor at The Catholic University of America.
As an internationally recognized advocate for global food and nutrition security, Lambert speaks widely on related issues.  Recent addresses have included a World Food Prize lecture, "Global Food Security: In Our National Interest", and the Clinton School of Public Service Lecture, "The Quest to End Hunger in Our Time", both published in the Journal of Food Law & Policy.
In 1999 President Clinton appointed and the US Senate confirmed Lambert to Rome as FAS Counselor to the US Mission to the UN Agencies.  Serving until 2003, he promoted USDA's food security policies with the UN and other government agencies, and served on Ambassador George McGovern's humanitarian missions throughout Asia and Africa. He continues as a regular member of the US Delegation to the UN's Codex Food Safety Commission in Rome and Geneva.
Prior to his diplomatic appointment, Lambert was Senior Vice President, New York Stock Exchange, directing all public affairs programs, both US and international, with responsibility for the Executive branch and Washington Diplomatic Corps. He was principal negotiator for and a delegate to NYSE's historic US-China Symposium on Financial Markets in Beijing and private meeting with Deng Xiaoping.  He earlier served as Legislative Assistant to US Senator J. William Fulbright.
Lambert has served in numerous Advisory Roles, notably with the Chicago Council on Global Affairs, FAO, Farm Journal Foundation, Obama Ag Policy Committee, Center for Global Development, Clinton School of Public Service, Fulbright College of Arts and Sciences, Winrock International, Alliance to End Hunger, Auburn's College of Human Sciences, Howard University's World Food Law Institute, Food Industry Codex Coalition, Consumer Federation of America, and the Economic Club of Washington.
Lambert has a law degree from The George Washington University, a BA from the University of Arkansas, and an award from Harvard's JFK School's Senior Managers in Government.  Lambert is a member of the DC Bar, and is active in civic and charitable activities furthering the goal of ending hunger.
Lambert Associates…5105 Yuma Street, NW...Washington, DC 20016. fax 202-966-5094 lambertdp@yahoo.com
---
Dr. Wenjie Sun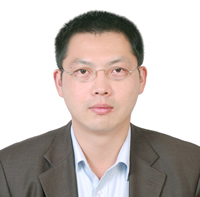 Dr. Wenjie Sun is an Epidemiologist with special interest in nutrition. He obtained a MBBS in preventive medicine (An Hui Medical University), a MMed. in Nutrition and Food Hygiene (Institute of the nutrition and food safety, Chinese Center for Disease Control and Prevention) and a Ph.D. in Epidemiology from The University of Hong Kong. He was a Postdoctoral Fellow at MD Anderson Cancer Center, University of Texas for 2 years and a Postdoctoral Research Associate at the School of Public Health and Tropic Medicine, Tulane University for a year. He has taught many courses in Nutrition and Food Science over years mainly at Wannan Medical College and Century Talents Nutrition School in Beijing, China. He has authored 36 peer-reviewed articles, 12 refereed conference papers and written a book titled, "Children rational nutrition" published in China.
Dr. Sun's research interest is multidisciplinary and cuts across nutrition and food security. His research focused on children nutrition and community based nutrition intervention. He has done a lot of work in applied nutritional studies aimed at improving child health. He continues to do extensive research on child nutrition with emphasis on eating behavior in infants and children. He was invited to do a speech on 9th Nutrition Conference of Chinese Nutrition Society and Danone Institute China 6th Annual Symposium. His additional research focus in the new decade is on food security, with particular interest on issues related to the accessibility, and availability.
Dr. Sun was editor in-chief for Peak Journal of Public Health and Management. He was also the editor of several academic journals e.g. International Journal of Child Health and Nutrition, Progress in Health Sciences, Journal of Public Health and Epidemiology, and Open Journal of Internal Medicine. He was the International Organizing Committee of Functional Food Center. Currently, Dr. Sun is a member of prestigious professional groups including Chinese Nutrition Society and American Association for Cancer Research.
Dr. Wenjie Sun, School of Public Health and Tropic Medicine, Tulane University, New Orleans, LA, USA. Email: sunwenjie2002@hotmail.com
Dr Sun is a dedicated timely reviewer who wrote volunteering to review.
We truly appreciate this support and selfless contribution. Ed. AJFAND
---
Mr. Eddy Owaga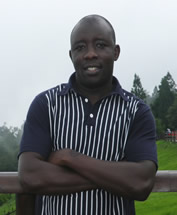 Mr. Eddy Owaga holds Master's degree in Food Science and Technology, and Bachelor's degree in Food Science and Postharvest Technology from Jomo Kenyatta University of Agriculture and Technology (JKUAT), Kenya. He is currently an Assistant lecturer at the Institute of Food Bioresources Technology, Dedan Kimathi University of Technology and is pursuing Ph.D. degree in Nutrition and Health Sciences, College of Public Health and Nutrition at Taipei Medical University (TMU), Taiwan.
Previously, he taught Food Science and Technology related courses at Great Lakes University of Kisumu, Kenya (Community Nutrition, and Agribusiness Departments). In addition, he coordinated food processing activities at the Enterprise Department and participated in the implementation of various community-based programmes in the same institution. Prior to joining academics, he served at managerial level in several food and flower export companies in Kenya, including Homegrown (K) Ltd, Everest Enterprises Ltd and Prinsal Enterprises Ltd. Through various past assignments in the industrial sector, he acquired wide range of skills in food quality and safety management systems such as ISO 9000:2001, ISO 22000, Hazard Analysis and Critical Control Points (HACCP), British Retail Consortium (BRC), British Ornamental Plant Producers (BOPP), and FAO/WHO Codex Alimentarius codes of practice. He is a lead auditor in ISO 9001:2008 Quality Management System.
His research interests include anti-allergic effect of probiotics, role of functional foods in alleviating mitochondria dysfunction in allergy models, and public health nutrition. Other interests include poverty alleviation through improved value addition in the fruits and vegetable supply chain via appropriate food handling, processing, and storage techniques. He has over 10 publications in peer-reviewed journals and reviews articles for African Journal of Food, Agriculture, Nutrition and Development, International Journal of Biological and Chemical Sciences, and African Journal of Microbiology Research. He has attended several conferences on functional foods, dietary supplements, mitochondrial dynamics in translational medicine, and community health promotion. He is a member of International Registration of Certified Systems Auditors (IRCA) and Taiwan Society for Mitochondrial Research and Medicine (TSMRM).
Email eowaga@yahoo.co.uk
Eddy is a brilliant young man from Kenya who started reviewing for us before even attaining his PhD. He is through, dedicated and timely. Thank you Eddy and good luck as you complete your studies in Taiwan.  Ed. AJFAND
---
Dr. Joseph Anyango
Born in Homa-Bay, Kenya, on 3rd March, 1976.
Education and Professional Training
PhD Food Science, Jan 2010 to Dec 2012.
University of Pretoria - Pretoria, South Africa. Thesis Title: Physico-chemical modification of kafirin microstructures for application as biomaterials. http://upetd.up.ac.za/thesis/available/etd-11222012-135328/
MSc Food Science (cum laude), Feb 2008 to Nov 2009.
University of Pretoria- Pretoria, South Africa. Dissertation Title: Improvement in the protein quality of African sorghum foods through compositing with cowpea. http://upetd.up.ac.za/thesis/available/etd-08162010-134712/
BSc (Hons) Food Science and Technology, July 1995 to April 2000.
Egerton University- Njoro, Kenya. Four-year undergraduate degree course.
Summary
Adaptable food scientist and technologist with experience in protein nutritional quality evaluation, food sensory assessment and functionality, food fortification, food chemistry. Also an expert in development natural renewable bio-based plastic polymers from waste protein products from grain industry  with potential application as delivery devices for  essential micronutrients and other important bioactives.
Qualifications and Expertise
Food nutritional quality evaluation; Food sensory evaluation; Evaluation of food functional properties; Food fortification; Food chemistry; Food quality control and assurance; Development of protein bioplastic materials; Encapsulation of essential micronutrients; Scientific data analysis and results evaluation; Report writing, authorship and publication; Subcutaneous bioassay using rodent models; Enzyme-linked immunosorbent assay (ELISA); Electron microscopy; Atomic force microscopy; Differential scanning calorimetry; Fourier transform infrared spectroscopy; Proteomics
Accomplishments
I did an MSc research on improvement in the protein quality of African sorghum foods through compositing with cowpeas. The research addressed the serious need to ensure food security for all by means of affordable, nutritious and acceptable food products. A good number of African people depend on indigenous grains such as sorghum and cowpea as their main source of food. Therefore, the work made a valuable contribution in the field. My PhD research proved that microparticles (colloidal particles with micron size) made from kafirin, the prolamin storage protein in sorghum (Sorghum bicolor L. Moench) grain, have useful functional properties, including the formation of very thin, water-stable films, and indicating their potential application in aqueous environment hence provide novel application for sorghum hence improve the economic status of poor farmers.  I provided evidence that these kafirin microparticles bind to bioactive molecules such as antioxidant phenolics therefore have potential as delivery devices for phytochemicals with potential health benefits. I provided proof of principle that the kafirin microstructure system is safe when implanted subcutaneously in an animal. This step was of critical importance in the innovation process of proving that kafirin microstructures can be safely used in animal or human application, such as delivery devices for, essential nutrients, nutraceuticals and functional food ingredients. Findings from my PhD study led to a multidisciplinary collaborative research bringing together various research groups from different departments, centres and units in the University of Pretoria and the industry including:  Institute for Food, Nutrition and Well-being,  Institute for Cellular and Molecular Medicine, Biomedical Research Centre, Department of Immunology, Department of Veterinary and Tropical Diseases, Department of Chemical Engineering, and AFGRI Ltd (which is a private business partner). Hence I was awarded a Continuation Postdoctoral Fellowship at the University of Pretoria immediately after completing my PhD studies. My postdoc research is providing scientific know-how commercialize the protein bioplastic polymers for encapsulation of essential micronutrients. The work is being done in partnership with a major South African agricultural company whose intention is to manufacture the product locally, creating many jobs and saving on expensive imports. I have also published a number of articles.
Award
First Prize for 2010 Cereal Science and Technology-South Africa (CSTSA) Student Travel Award.
Professional Experience
Postdoctoral Fellow, January 2013 to date.
Department of Food Science, Faculty of Natural and Agricultural Sciences, University of Pretoria. Responsibilities: Conducting post-doctoral research investigating mechanisms of self-assembly of prolamin protein microstructures/nanostructures into biomaterials. Co-supervision of postgraduate students.
Institute for Food, Nutrition and Well-being and Department of Food
Science, University of Pretoria, Hatfield 0028, South Africa.
Tel. +27 12 420 5402. Cell. +27769406243/+254705240234.
Email: Joseph.Anyango@up.ac.za / janyango0303@yahoo.com.
Dr Anyango is a brilliant young man looking for professional opportunities to advance his career. Any assistance would be highly appreciated. Ed. AJFAND