Profile
Dr. Wilhelmina Quaye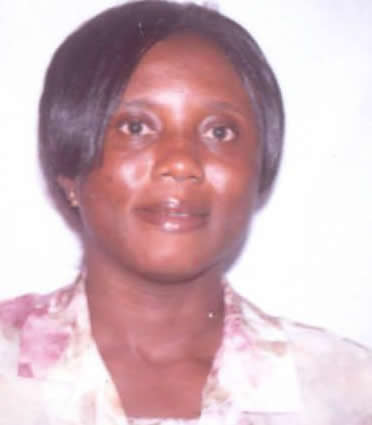 Dr. Wilhelmina Quaye holds Ph.D. Degree in Rural Sociology from Wageningen University, Netherlands; MPhil and BSc (Honours) Degree in Agricultural Economics from the University of Ghana. She holds Certificates in Monitoring and Evaluation of Development Projects from Ghana Institute of Management and Public Administration (GIMPA); Gender Analysis and Mainstreaming from Institute of Capacity Building (ICD), Pretoria South Africa; Leadership Training from Management Development and Productivity Institute, Ghana. She is a Fellow of African Women in Agricultural Research and Development (AWARD). Currently, she works at the CSIR-Food Research Institute Ghana as a Senior Research Scientist in the Food Nutrition and Socio-Economics Division. She has 24 publications in peer reviewed journals and 20 conference presentations. Her areas of specialization cut across Socio-Economics related Research, Monitoring and Evaluation of Development Research, Gender and Rural Development. She is a reviewer for International Journal of Consumer Studies and African Journal of Food, Agriculture, Nutrition and Development. She is married to David Sowah Quaye and they are blessed with 1 child, Gift Nana Ohenewah Quaye.

Dr. Wilhelmina Quaye, Senior Research Scientist with Food Nutrition and Socio-Economics Division
CSIR- Food Research Institute, P.O. Box M20, Accra, Ghana
Tel +233(0)30 2519096/25000331, Fax: +233(0)302519096/2500331
Cell: +233 (0) 208132401, Email: quayewilhemina@yahoo.com
Dr. Quaye is an extremely dedicated and timely reviewer for AJFAND. Her support is highly appreciated. ED
---
Mr. Mohammad Valipour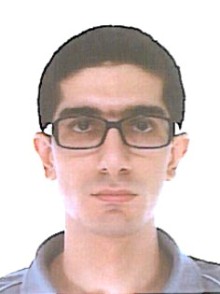 Mohammad Valipour
Nationality: Iranian
Date of Birth: August 16, 1984
Marital Status: Single
Address: P.C. 1675755936, Unit 13, No. 52, Khanali Ave., Kord Ave., Resalat Highway, Tehran, Iran
Phones: +98-21-26300812 (Home) and +98-9124369096 (Mobile)
E-mail: vali-pour@hotmail.com Web Site: http://vali-pour.webs.com Web Page (ORCID): http://orcid.org/0000-0002-9129-1100

Mohammad Valipour is a Researcher in Sharif Energy Research Institute (SERI) at Tehran, Iran. He completed his B.Sc. Agricultural Engineering-Irrigation at Razi University, Kermanshah, Iran in 2006 and M.Sc. in Agricultural Engineering-Irrigation and Drainage at University of Tehran, Tehran, Iran in 2008. He has published and presented more than 40 papers in national and international journals and conferences, respectively. He has also cooperated on more than 100 journals as editor or reviewer. His current research interests are surface and pressurized irrigation, drainage engineering, relationship between energy and environment, agricultural water management, mathematical and computer modelling and optimization, water resources, hydrology, hydrogeology, hydroclimatology, hydrometeorology, hydroinformatics, hydrodynamic, hydraulic, fluid mechanics, and heat transfer in soil media.
Mohammad Valipour found us and communicated volunteering to be a reviewer. He is young, active and very thorough, and as can be seen in his CV, his areas of training are not that common in the work we do. . We value his support and wish him a great future. ED
---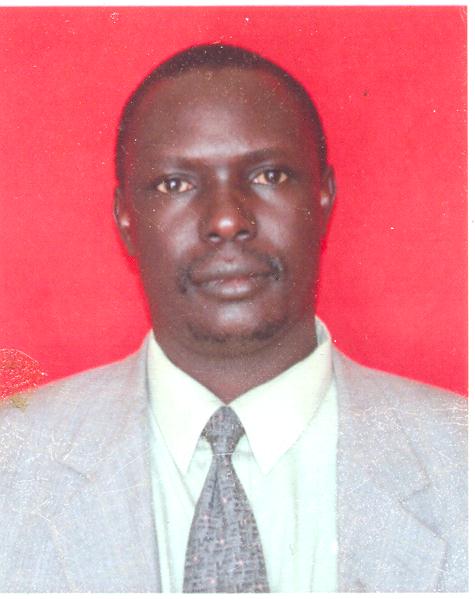 Dr. Vitalis K. Ogemah, is currently Lecturer in the Department of Agro-Industrial Technology in the School of Agriculture, Veterinary Sciences and Technology (SAVET) of Masinde Muliro University of Science and Technology, Kakamega, Kenya. He obtained his Ph.D (Agriculture) from Humboldt University of Berlin, Germay in 2004 and an M.Sc (Horticulture) and B.Sc (Agriculture) from the University of Nairobi in 1998 and 1991, respectively. His Ph.D thesis focused on the "Influence of neem tree derivatives on the biology and behaviour of P. truncatus and its predator, T. nigrescens," while his M.Sc thesis was on "effect of diammonium phosphate and deflowering on yield and quality of cowpea leaves." Vitalis worked as Principal and Lecturer at Sustainable Agriculture Centre for Research, Extension and Development (SACRED Africa) from 2007-2010 and as Grain Quality Expert for SACRED Africa from 2004-2007. He had previously worked in various capacities with the Kenyan Ministry of Agriculture from 1993-2000. Dr. Ogemah has conducted research and consultancies in the area of pests of stored produce, use of pesticidal plants for crop protection, collective marketing of agricultural produce and sustainable agriculture. He is a member of the Kenya Society of Agricultural Professionals and founder member and official of the Pesticidal Plant Technologies Network (PEPTEN). His main research interests include grain post harvest management, pesticidal plants, collective marketing and sustainable agriculture. Email: vogemah@yahoo.com
Dr Ogemah is a very effective reviewer for AJFAND in specialized areas of grain post harvest management, pesticide application and marketing. Sustainability of agriculture and food systems is of major concern to him. We highly value his support and dedication. ED
---
Dr. Joseph Mudiope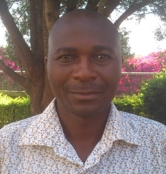 He received a B.Sc. (Hons) in Agriculture and Masters in Crop Science from Makerere University in 1997 and 1999, respectively. In 2005, he obtained a PhD in Agriculture with a bias in Plant Nematology on a sandwich program between the Universities of Makerere and Bonn. In addition, he has attended courses in Integrated Agriculture Water Management; Participatory Approaches to Research and Scaling Up; and Performance Monitoring and Evaluation, among others.
Since August 2006, he is the Agriculture and Environment Coordinator with the UN Millennium Villages Project under the United Nations Office for Project Staff (UNOPS) in Uganda. Besides, he is currently supervising two MSc. students; and is a principle investigator on a number of projects including Soil health improvement project funded by Alliance for a Green Revolution in Africa (AGRA) in western Uganda; Promotion of Pro vitamin A orange sweet potato and iron rich beans project in south west Uganda, funded by HarvestPlus and USAID; and Improving post harvest handling of maize and beans project in Isingiro district, Uganda funded by the Earth Clinic at Columbia University.
From February 2005 to July 2006, he worked as the Manager for Agriculture production, post harvest handling and marketing under Africare in Uganda. He also worked as a Research Fellow on pathogenicity of yam parasitic nematodes with the International Institute of Tropical Agriculture (IITA) based in Uganda between 2002 and 2005.
As well, from October 1999 to December 2001, he was an Entomologist with the International Potato Centre (CIP) in North Eastern Uganda on collaborative project focusing on integrated pest management of the sweet potato weevil. The key project partners were the Natural Resources Institute (NRI), National Agriculture Research Organization (NARO) and CIP. Besides, he taught Plant Nematology to undergraduates in Makerere University for one year; and plant protection course in Busoga University for 2 years. In addition, he has undertaken consultancy services with various organizations including work with Uganda Martyrs University in Nkozi, Veco-Uganda, and the National Agricultural Advisory Services (NAADS) in Uganda. He is also a member of The African Network for Soil Biology and Fertility (AfNet).
He has published a number of journal articles and has experience in training, as well as research, designing, implementation, and monitoring and evaluation of agriculture, nutrition, environment and rural Agro enterprise development programs. Email: mudiope@kilimotrust.org; mudiope@yahoo.com; jmudiope@gmail.com
Dr. Mudiope has a diverse and rich background. He is a timely and regular AJFAND reviewer. His support is highly appreciated. ED