Profile
Dr. Chanwit Tribuddharat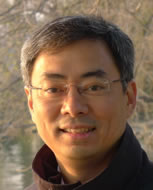 Dr. Chanwit Tribuddharat is presently an Assistant Professor at the Department of Microbiology, Faculty of Medicine Siriraj Hospital, Mahidol University, Thailand, from which he received a medical doctor degree. He received a Ph.D. in Microbiology and Immunology in 1999 from Rosalind Franklin University of Medicine and Science, North Chicago, IL, USA under the supervision of Associate Professor Michael A. Fennewald, and finished a postdoctoral training under a supervision of Professor Donald E. Woods in 2001 at the Department of Microbiology and Infectious Diseases, University of Calgary, Canada. He has been an exchange scholar in 2002 under a supervision of Professor Keiichi Hiramatsu and Professor Teruyo Ito at the Department of Bacteriology, Juntendo University, Tokyo, Japan. He is an American Society for Microbiology (ASM) Ambassador to Thailand. He is a member of the National Antibiotic Resistance Surveillance of Thailand (NARST), Department of Medical Science, Ministry of Public Health, Thailand. His research interests are on antibiotic resistance in nosocomial pathogens and their molecular epidemiology, nosocomial infection control, spread of multi-drug resistant bacteria in food-producing animals, their vertical and horizontal gene transfers and their genetic analyses using next generation DNA sequencing technique, medical personnel training and continuing education, and immunology to infections.
Email contact : sictb@mahidol.ac.th
Dr. Chanwit Tribuddharat is a committed reviewer for AJFAND. We value and truly appreciate his support. Ed. AJFAND.
---
Prof. Gabriel Teye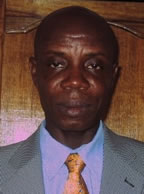 Prof. Gabriel Ayum Teye BSc, MSc, Ph.D
He holds a BSc. (Hons) Agriculture and MSc. Meat Science, from the Kwame Nkrumah University of Science and Technology (KNUST), Kumasi in 1991and 1996 respectively. Also holds a Diploma in Modern Management/Administration from the Cambridge International College, Jersey, UK in 2004 and obtained a PhD in Meat Science and Technology from the University of Bristol, UK, in 2005.
He has been working in the University for Development Studies (UDS) Tamale, Ghana since 1996. He was the Head of the Animal Science Department, 2005 to 2008, the Dean of Faculty Agriculture, 2008 to 2012, Dean-in-charge of the Nyankpala Campus of UDS from 2009 to 2012 and became the Pro-Vice-Chancellor of UDS from 2012. He has been a resource person at several training and workshops including: in-service training for new academic staff members of UDS, Curriculum Development for Food Quality, Safety Standards and Certification Schemes, Curriculum and Modules for Value Chain Approach in Agriculture and an FAO/UST Regional Demonstration and training course in Solar Meat Drying Techniques. He has attended several local and international conferences and workshops including: The 2nd Annual Conference and Workshop of the West African Research & Innovation Management Association (WARIMA), at the University of Ibadan, Nigeria, 10-12th November 2008; the Launch of PAN African University (PAU) in Addis Ababa, Ethiopia, 2011 and the 2nd International Congress on Trends in Higher Education: Innovation and Entrepreneurship in Istanbul, Turkey from 4th to 5th May 2012.
He is a member of the following academic Societies; Ghana Animal Science Association, Ghana Society of Animal Production, Ghana Science Association, University Teachers Association of Ghana(UTAG) and Alumni of Commonwealth Scholarship Commission. He is a reviewer of Ghana Journal of Animal Science, Journal of Food Animal and Feed Research and Ghana Journal of Agricultural Science. He is a member of Ghana Medical and Dental Council representing Vice Chancellors of Ghana.
He has over 70 scientific publications in refereed journals and referenced conference proceedings and over 30 non-referenced conference papers. He has supervised PhDs, MScs and several undergraduate students and an external assessor for KNUST Graduate School.
Email contacts - teye.gabriel@yahoo.com
Dr Teye has been supportive of AJFAND as a reviewer right from inception. His dedication and timely review of the manuscripts are truly appreciated. Ed. AJFAND.
---
Mr. Joab Wamari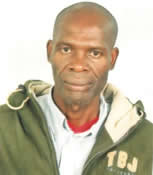 Joab Onyango Wamari (Mr), currently Senior Research Officer at the National Agricultural Research Laboratories (NARL), a centre of Kenya Agricultural Research Institute (KARI). He obtained his BSc. Science degree in 1983 from University of Nairobi. His MA degree in Tropical Climatology was obtained from St David's' University College of the University of Wales, United Kingdom in 1987. Other professional courses she has undertaken include, Agricultural Meteorology with the Institute of Meteorological Training and Research, Nairobi, Gender Sensitization in Agricultural Research and Extension, On-farm Design, Experimentation and Statistical Analysis of data at the CMRT/Egerton University, Awareness training on Quality management Systems ISO 9001: 2008, (KARI) Mr Wamari has carried out part-time Lectureship of Postgraduate Diploma in Applied Hydrology at the Institute of Meteorological and Training and Research (199293), consultancy on Agro-climatic implications for successful establishment of Soya beans in Kenya for the GTZ-Soya Bean Project (1993) and won a grant from African Centre of Meteorological Applications (ACMAD), (2000) entitled Effects of seasonal rainfall variability in maize-bean yield limitation in sub-humid central Kenya. He is currently a member of the research team undertaking a joint ICRISAT/KARI/ KMD project integrating assessment of the performance of crops and varieties under different climatic regimes and calibrate crop simulation model APSIM carried out in Kenya and Zimbabwe (CALESA) and The Agricultural Model Inter-comparison and Improvement Project (AgMIP) for Eastern Africa. Mr Wamari represents KARI in the joint activities between KARI and Kenya Meteorological Department through an MoU documented in 1997.Mr Wamari has authored many papers in journals and conference proceedings. He has been a reviewer of manuscripts for agriculture, Ecosystems and Environment Journal. He is a member of the Kenya Meteorological Society, East African Soil Science society, African Soil Fertility Network and Arid Lands – East Africa. He is current co-chair of NARL Society Welfare Organisation (NASWEO).  His consultancy interests include Agro-climatology, Management of Problems soils (i.e. Vertisols and saline soils), Drought and desertification including modelling of Climate change.
Contacts: National Agricultural Research Laboratories, Irrigation Drainage and Management of Problem Soils Programme, P.O. BOX 14733-00800, Nairobi, Kenya. Mobile: +254711192173, +254734914928, E-mail: joabwamari@yahoo.com
Joab has been a dedicated reviewer of our AJFAND manuscripts for a number of years now. He comes in very handy for the climate related work. Thank you, Joab, for your most valuable support. Ed. AJFAND
---
.