Profile
Dr. Macharia Waruingi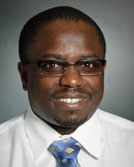 Dr. Waruingi is trained in medicine and health administration. He holds doctorate degrees in both fields. He is the founding chair of KDNC (kdnc.org), an organization that is focused on developing processes for emergence of relevant knowledge in global health and human development using human centered designs. Dr. Waruingi's work is inspired by the works of Peter M. Senge, Ph.D., MIT Sloan Leadership Center, in systems thinking and the theory of the learning organization. Dr. Waruingi worked with Dr. Senge to investigate system-based explanations of the failure of global health. He published this work as a dissertation project titled "Discovering the Tacit Dimension of Global Health Leadership Using Grounded Theory and Systems Thinking."
From his work with Dr. Senge, Dr. Waruingi found that global health fails because there is no process for gaining access to tacit knowledge resources residing among the stakeholders of global health. Failure to include tacit knowledge in the design structure of global health solutions leads to implementation of solutions that lack important elements in their design, resulting in relevance paradox. Dr. Waruingi explains how we can do things differently to achieve effectiveness in global health in his recent book Emergencing.
Dr. Waruingi is a senior consultant in health care with the Global Health Care Systems (http://www.jghcs.info/), where he helps entrepreneurs and professionals develop human-centered systems for health care delivery in developing countries. He serves the Researcher in Chief at the GHCS Research Institute (http://www.ustawi.net/).
Dr. Waruingi also is an associate professor at the University of Phoenix, School of Advanced Studies, where he facilitates regular doctoral course work in the Doctor of Health Administration program; and doctoral dissertation seminars and dissertation-mentoring program.
Relevant Websites
Kenya Development Network and Consortium http://www.kdnc.org/
Global Systems Ustawi KDNC http://www.jghcs.info/
GHCS Research Institute http://www.ustawi.net/
Macharia Waruingi, MD, DHA
Doctor of Medicine and Doctor of Health Administration
Get published. Find out how at The Journal of Global Health Care Systems
http://www.jghcs.info/
Email: macharia@kdnc.org
Dr Waruingi, a Kenyan in the Diaspora has been extremely supportive to AJFAND work in all aspects. We truly appreciate his contribution as we look forward to meeting in person one of these days. Ed.
---
Dr. Dia Sanou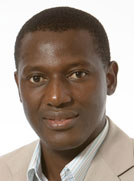 Dia Sanou is currently an Assistant Professor in Nutrition and International Health at the University of Ottawa (Ontario, Canada), the largest bilingual - English/French - university worldwide, where each course is taught in both languages. He is a public health nutritionist with an interdisciplinary background, and is also affiliated with Université Laval (Quebec, Canada) as adjunct professor in International Nutrition. Dr Sanou obtained his PhD in Nutrition from Université Laval (Quebec, Canada) and completed a Postdoctoral training in Aboriginal Health Research at the University of Alberta (Edmonton, Canada). He holds a dual Honours Bachelor in Human Nutrition and Food Technology and a Masters degree in Biochemistry and Microbiology from Université de Ouagadougou in Burkina Faso where he was born. He also earned a combined Certificate in Information Technology (IT) and Nutrition from the Swedish University of Agricultural Sciences (Uppsala/Sweden) and Escuela Politécnica Nacional (Quito/Ecuador). In addition, he completed the 5th African Nutrition Leadership Programme (South Africa) and the 1st Joint ENLP/SEANLP/ANLP Nutrition Leadership Training (Bangkok)
Prior to joining University of Ottawa in 2010, Dr. Sanou taught at Mount Saint Vincent University (Nova Scotia, Canada). He worked as food scientist for the Division of Food Control and Human Nutrition of the National Public Health Laboratory (Burkina Faso) where he led the implementation and operationalization of the Food Microbiology and Safety Unit. Dia Sanou's previous research have been on various aspects of food and nutrition in Burkina Faso including a joint Center for Nutrition/UNICEF project on factors affecting the stability of iodine in salt along the distribution chain and households in Burkina Faso; a graduate research project on consumption patterns and quality/safety of maize in Western Burkina Faso (University of Ouagadougou); a PhD project on improving the iron status of children through a food based intervention in Burkina Faso (Laval University). Dia Sanou's previous research has been on various aspects of food and nutrition in Burkina Faso. Both his PhD project with orphans and vulnerable children in rural Burkina Faso and his postdoctoral research among Canadian Aboriginal have changed his approach to nutrition research and programming.
Because adequate nutrition is extraordinarily important for child survival and development as well as the future of communities and the development of the entire world, Dr Sanou predominantly focuses his research on child nutrition from disadvantaged communities including rural populations in Sub-Saharan Africa, Canadian immigrants and North American Aboriginal populations. He is currently leading in the Canada's Capital region the Global Public Health Nutrition Research Laboratory (GLOBNUT) that aims to understanding and improving nutrition and health status of children in worldwide. GLOBNUT team includes students, researchers and professionals from different disciplines who build on community values and traditions to achieve a share nutrition goal using a framework that integrates and transcends their respective discipline perspectives (transdisciplinary community-driven research). Current active projects include 1) agricultural development, gender and food security and child nutrition in Mali and Burkina Faso; 2) immigration, dietary acculturation and child health among Canadian immigrants; 3) community needs assessment for a child health promotion program in selected Nova Scotian Black communities. His projects are funded by the Canadian Institutes for Health Research, the Centre for Interdisciplinary Research on Human Development and the University of Ottawa. Dia Sanou has been previously successful in securing grants from the Canadian International Development Agency (CIDA), the Swedish International Development Agency (SIDA), and the German Technical Cooperation (GTZ).
Dr Sanou served on several academic and community-based organization committees/councils and is consultant in nutrition, international health and capacity building for many Canadian and international organizations. He is a book reviewer for Canadian Scholars' Press, a manuscript reviewer for AJFAND and several other international nutrition/public health scholarly journals. He has traveled in many countries across the world including USA, Canada, Sweden, Germany, France, United Kingdom, Ecuador, Thailand, South Africa, Kenya, Egypt Morocco, Ivory Coast and Burkina Faso to present conference papers, attend training and workshops and conduct research.
He is member of a number of World Public Health Nutrition Association, Canadian Nutrition Society, African Nutrition Society,Canadian Coalition for Global Health Research, Canadian Society for International Health and Canadian Obesity Network. He is also supporting capacity building initiative as associate member of the African Graduate Nutrition Students Network.
He can be reached on email: dsanou@uottawa.ca AND/OR dsanou@uottawa.ca
Dr Sanou's support to AJFAND started when he was still a PhD candidate. He has stay connected and supportive even as he has moved on in profession and to other locations. We value and appreciate his support to AJFAND. Ed.
---
Dr. Ezekiel Mupere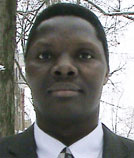 Ezekiel Mupere MBChB, M.Med (Paediatrics), M.S., PhD (Epidemiology) is currently a Lecturer at the Department of Paediatrics & Child Health, and the Clinical Epidemiology Unit, School of Medicine College of Health Sciences, Makerere University in Kampala, Uganda. He teaches paediatrics and epidemiology.  He is also the expert epidemiologist to the Uganda-Case Western Reserve University Research Collaboration. Dr Mupere trained at Makerere University in Uganda where he attained a Bachelor of Medicine and Bachelor of Surgery (MBChB) and a Master of Medicine (M.Med) in Paediatrics & Child Health. Following his exemplary performance as a young researcher, Dr. Mupere was awarded a fellowship by the Fogarty AIDS International Training Research Program (AITRP) grant number TW-00011 at Case Western Reserve University Cleveland Ohio, USA where he attained, in addition, a Masters of Science and PhD in Epidemiology.  Dr. Mupere worked as a clinician in several referral and regional hospitals in Uganda for 8 years prior to joining Makerere University in 2005. He has conducted several independent research studies some of which led him to receive an honorary MD research award in general ambulatory pediatric care by the American Academy of Pediatrics in 2001. Dr. Mupere has demonstrated in his research that gender but not HIV may be associated with body composition differences during tuberculosis (TB) disease and that TB may be the dominant factor in driving the weight differences in HIV-TB co-infected patients. Clinical disease severity but not HIV influences dietary intake during TB disease and when patients are followed-up, body mass index is a better predictor of death among men and lean tissue mass is among women. Dr. Mupere has been part of the research team for the open label randomized clinical trial titled "Delaying HIV Disease Progression with Punctuated Antiretroviral Therapy in Patients with Tuberculosis in Uganda" Protocol Number: AI-51219-Whalen. He is currently the expert epidemiologist for the ongoing Kawempe Community Health study in Uganda DMID: 01-005, Boom (PI), a household contact study designed to understand the epidemiology, microbiology, immunology and host genetics of Mycobacterium TB infection and disease in populations with a high prevalence of disease. Dr. Mupere is a member of the Childhood TB Training group by the International Union Against Tuberculosis and Lung Disease. His research interests focuses on understanding the interaction between infections (specifically HIV and TB) and nutrition, nutrition epidemiology at individual and population levels. He can be contacted at: School of Medicine, College of Health Sciences, Makerere University, Department of Paediatrics & Child Health, Clinical Research Building, ground floor Room 9. Mobile Tel: 256-718-490843/or 256-700-451543. E-mail: mupez@yaoo.com AND/OR mupezik@gmail.com. 
Dr Mupere who joined the AJFAND review team less than a year ago has been instrumental is supporting the conclusions of this issue on maternal and child health. Despite his very busy schedule, he has found time to support our efforts. We appreciate his support. Ed.